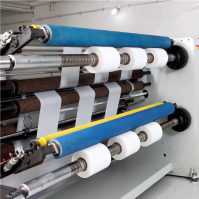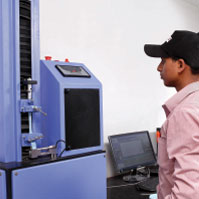 Devoted to Perfection
Rhyfeel supports the creative and cost effective uses of its products. Unique processing features and outstanding products easily enhance your operational efficiency.
Rhyfeel utilizes most efficient and effective ways to produce and deliver its products and services. By doing so, it minimizes the waste, saves valuable time, power and energy as well as other economic means. However, the most important aspect of its operational effectiveness is that its team of professionals is dedicated to deliver best results through innovation and practice.
- The fully enclosed 2000 Sq. Mtr. clean room workshop
- The modern functional office
- Flawless communication with clients
- Garden area and parking
- Raw material warehouse
- Finished goods warehouse
- Auto thickness control T-die
- Training
- R & D team
Pure and clean materials
During the whole procedure - packing, storage and usage - the raw materials and the finished goods are maintained as per the most hygienic standards. 'Rhyfeel' is using auto thickness control T-die imported from Cloeren (USA) and the NDC online measurement thickness system.