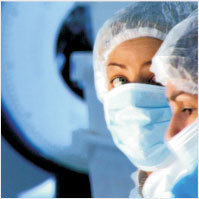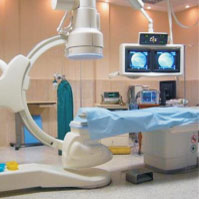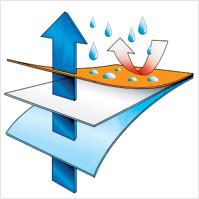 Devoted to Care
The end uses in healthcare are:
Medical sheet, patient gown, operating cloth, examination gown, operation bed cover, drapes and underpads.
Rhyfeel produces composite structures and laminates that are more than stagnant for the medical applications. Our products are functional on the job. Most of our products are used in disposable medical articles such as gowns, table covers, absorbent materials and such. Since the medical fabrics are very complex and require lots of expertise, we work with best sub suppliers in order to deliver the customer expectation into reality. We value the customer`s expectations and needs and push ourselves to deliver the required results.
We use different kinds of medical fabrics such as SMS, Melt blown and Viscose Dry laid composites in our production scope. SMS ( Spunbond/Meltblown/Spunbond) nonwoven fabrics provide excellent barrier properties alone. Lamination of such nonwovens with breathable or non-breathable film brings out extraordinary functionality and values such as complete impermeability against liquid penetration, while letting the fabric to breathe. Melt blown and viscose dry laid nonwovens laminated to the breathable or non-breathable films are used for absorbent applications, where the liquid is kept on the absorbent material, while the film restricts leakage.
Advantages
- Breathable for gases and vapors, resistant to water permeability in liquid form.
- Improvement of the user comfort-better skin breathability, reduction of unpleasant side effects such as skin inflammation, galls, etc.
- Customer tailored back sheet for hygienic products.