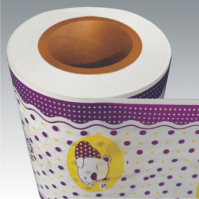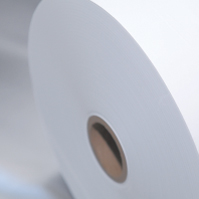 Devoted to Innovation
'Rhyfeel' Breathable Films are manufactured from highly filled polyethylene by the extrusion technology. The films are permeable for gases and water vapors but impermeable to water in liquid state. Suitable for hygienic applications, the films are designed for use in the manufacture of disposable sanitary products - baby diapers, sanitary towels, incontinence pads and supplies for the chronically ill. The films help to enhance user comfort - their permeability allows the skin to better breathe, reducing the potential occurrence of undesired side effects such as skin rash, sores etc.
Cast PE Embossed Film
Pore-free structure with anti-infiltration and anti-pollution effect, avoiding the penetration of the liquid completely.
Option of the embossed style enriches the appearance and tactility of the products.
Soft and comfortable with excellently skin-friendly.
Basic Weight : 20 - 40 g/m2
Width : 40 - 2200 mm
Usages
Leak-proof layer used for diapers.
Leak-proof layer applied on sanitary napkins, envelope.
Medical mattress and other usage.
Testing optionally according to ISO or ASTM
• Emboss : Micro Emboss or Deep Emboss
• Corona Treatment : One side or Both sides
You can select the corona value (dyne)
• C.I. FLEXO Print : CD & MD registered print (registered),CD registered print (non registered), Random Print
• 6 Colour Printing Facility
• Hot Melt Lamination Facility
Optional Properties
Tensile Strength, Tearing Strength, Peel Strength, Hydro Head (Water Resistant), Shrink Rate, Elongation
You can select those properties' value
Principle of vapor permeability
Breathable film sheet contains about 1.4 billion pores/cm2. A single micro pore is from 1000 to 10000 times larger than a unit of water vapor and 1000 times smaller than a drop of water. The actual pore size is 0.1-10 microns. It provides high vapor absorbency and liquid waterproofness of the product.